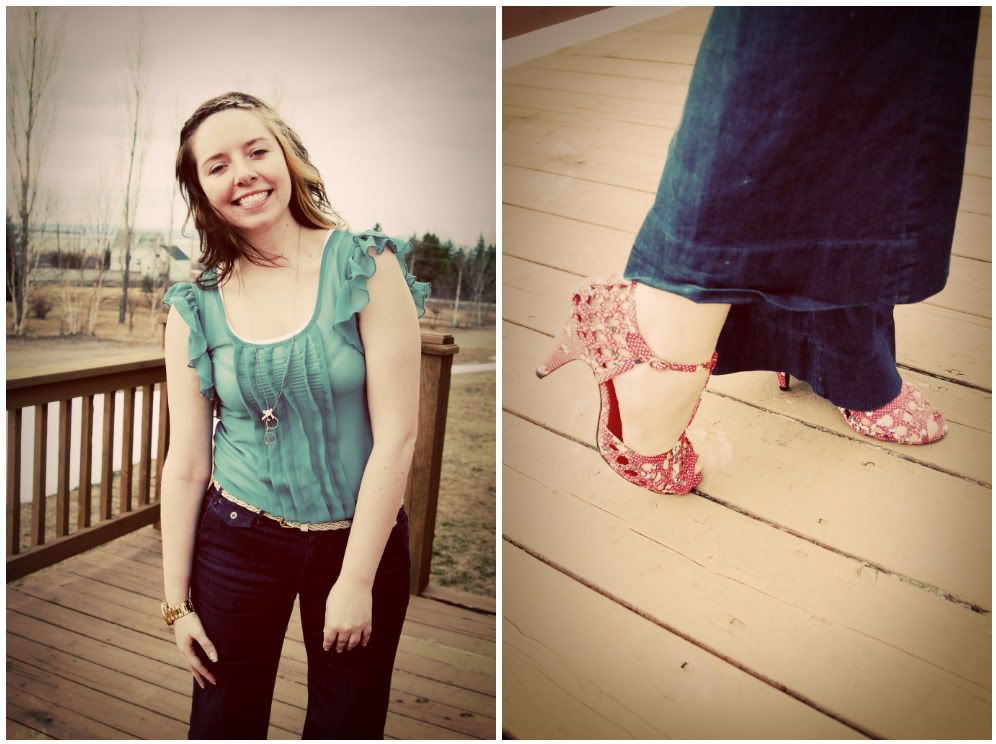 top
, belt,
shoes
, necklace:
ruche
, jeans:
gap
it's tgif once again... and once again i'm not very excited about it... due to the following:
1. my tummy is still not feeling great,
2. my hunny isn't arriving until tomorrow :(
(but fingers crossed he does make it tomorrow!!)

on a different note... i'm almost finished (re)reading my current book... something borrowed. i haven't read it in years... but i like to re-read a book before i go see the movie (which i cant wait to see next friday!!). so, i'm almost in need of a new read. i'm thinking i may try out a book by Margaret Weis, Time of the Twins. thoughts?? anyone have any other reads they would suggest?? i'm very much still addicted to magick/supernatural topics... they just seem to be the ones to fully absorb my attention in the recent years.

happy weekend!! :)

j.